I'm going to be working on an extremely tight/low budget to decorate and furnish my apartment. At least until I can find work. I've been compiling list after list and scouring the internet for some good finds. And I can't wait to hit up a garage sale or 10 to find some bargains once I move. (If anyone knows of good flea markets or antique stores in the Austin area please let me know!)
In the Bedroom, I want a bed that can be versatile and modern.
I love this
White Faux Leather Look from Overstock.com
$354
As for bedside Lighting, I am obsessed with clear anything right now. And this
$19.99 table lamp from Ikea
.com does it for me!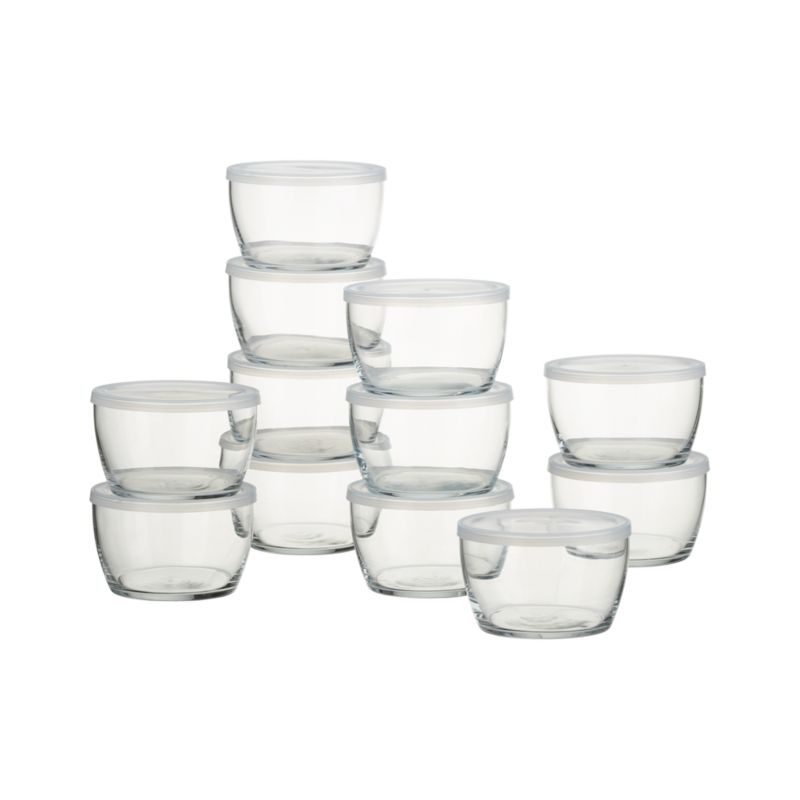 In the kitchen, I'm going to be all about uniformed storage and perfect portion sizes for easy eats. I have extremely weird food habits. And these little matching jars are going to look perfect whether they're in the cabinet or fridge!
Set of 12 for $19.99 at Crateandbarrel.com
I'm probably going to splurge on a few great pieces and furniture I know I'll have for a long time and try to be thrifty when it comes to the more easily replaceable items.