Is it bad that last night I was looking on Overstock, Target and Macys at things like Sno-cone makers, panini presses and mixers instead of essentials for my new apartment?
Keep Calm and Snack On Tray $14.99 Target.com
Heart-shaped Waffle Maker $34 at Overstock.com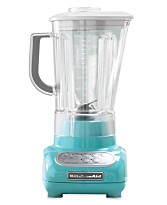 Martha Stewart Blender $60 at
Macys.com
This definitely tops my list. I would love to make my own Almond Yogurt, if that's possible. :)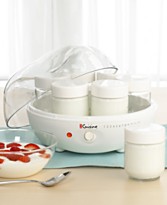 Yogurt Maker $29.99 at Macys.com
I'm writing an Apartment Move-in Checklist to just see the amount of things I need for my new place. I'm really starting from scratch after being a nomad for the past year and half.
Unfortunately these items won't be topping my "Must-Haves" , but my "Must-Lust" list.